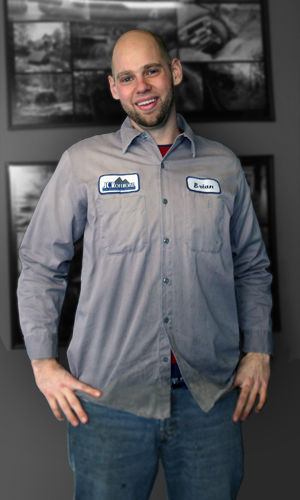 Brian Meyers
After graduating from Lake Michigan College with an Associate's Degree in Industrial Maintenance, Brian found little work in a dying field. Being strapped for cash and excelling at Welding and Fabrication, he began making his own Jeep parts. Word of mouth spread and in 2003, he founded JcrOffroad.
Usually seen:
Listening to Akon while grinding bumpers, yelling at the Accurpress, bending steel with his bare hands.
Fun Facts:
Spends WAY too much time playing Wiffleball, has finished a half marathon in 1:50:36 and owns an awesome Pit Bull (Levi).
Back to About Us...