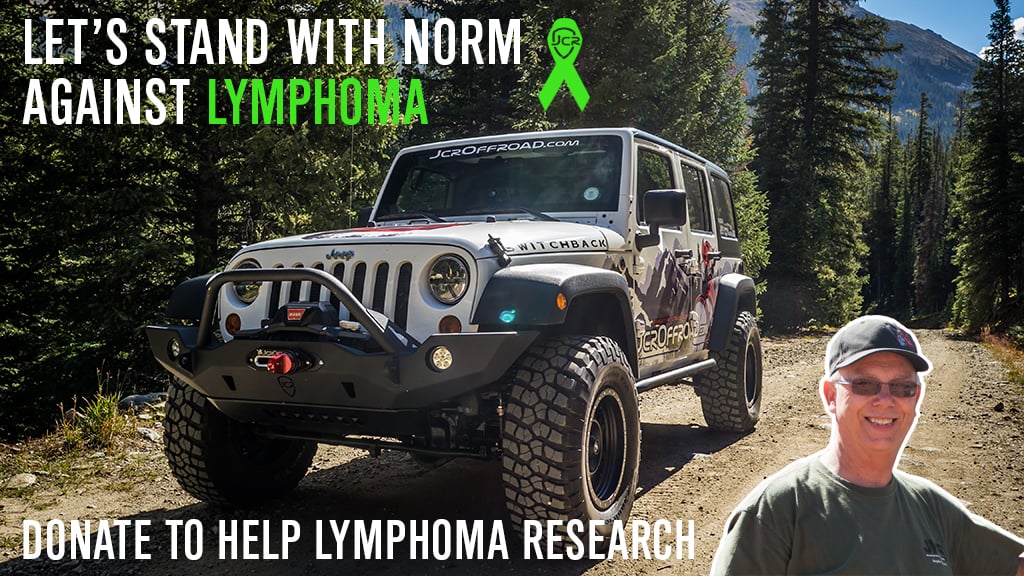 Recently, my Dad Norm went to the doctor with some severe back pain, which ultimately lead to the discovery that he has Non-Hodgkin's Lymphoma. The outlook is positive, although he has many months of battling cancer ahead of him. Because of the progress of cancer research foundations, my Dad has a fighting chance against his lymphoma. Without the money raised for research, his outlook may not have been as bright, and I am very grateful for that. So, while my Dad fights cancer, we at JCR wanted to help drive donations for cancer research as well. So far, we've proudly raised over $7,000 the Lymphoma Research Foundation and are continuing to raise money through donations.
If you would like to donate, please do so using the link below, 100% of the money collected will be donated to the Lymphoma Research Foundation to help my dad and others just like him!
Donate today and we'll mail you a "I Stand with Norm" Decal as well as a JcrOffroad Sticker Sheet!
#IStandWithNorm
*Every cent you donate will be given to the Lymphoma Research Foundation.