At JcrOffroad we offer two styles of tire carrier bumpers for your Jeep Wrangler JK. Both our Crusader and our Vanguard rear bumper have an integrated sleeve to allow you to add a tire carrier at the time of purchase, or even later down the  road.
If you'd like your carrier to swing with the gate (no separate latch) we offer the Shield Carrier: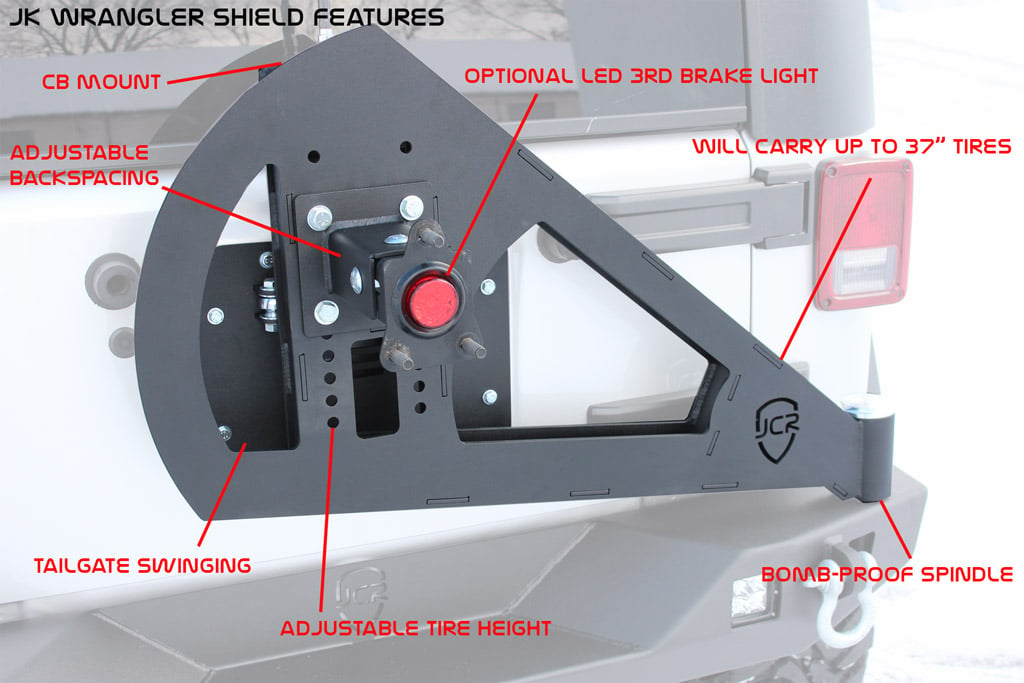 This carrier features adjustable tire height and backspacing, has the option to carry a HiLift Jack and a CB antenna, and will support up to a 37″ tire.
If you want to carry gas, water, or first aid on the trail; we offer the JK Adventure Carrier: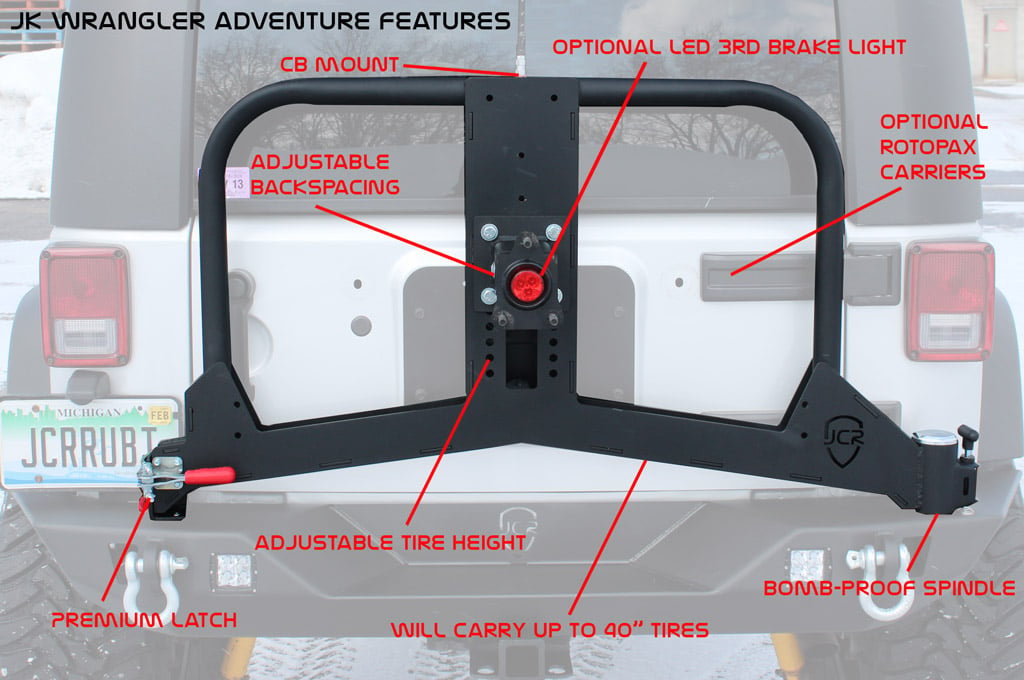 This swinging carrier can carry up a 40″ tire, two RotoPax jerry cans of your choice (gas, diesel, kerosene, water, first aid, or storage), a highlift, and a cb antenna.  Both carriers feature our Bomb-Proof spindle.
Either carrier makes a great addition to your JCR rear wrangler bumper, and will get the weight of those big wheels and tires off your tailgate.
Check out the Shield Tire Carrier, the Adventure Tire Carrier, and our full line of Jeep JK bumpers at:
http://www.jcroffroad.com/category/JKBmp.html