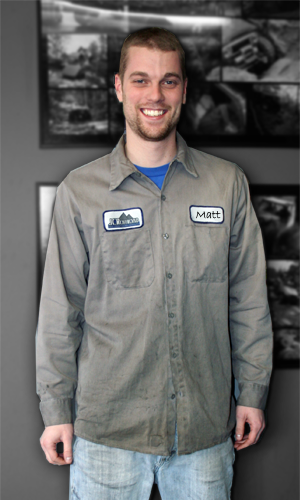 Matt Kirsch
The newest member of the JcrOffroad team, Matt has been willing to learn all aspects of our production process and even some marketing.
Usually seen:
Standing next to a piece of large cutting equipment, with a grinder in hand, eating a doughnut.
Fun Facts:
Formerly employed as
Slappy
the Kalamazoo K-wings mascot. 2007 Kalamazoo Wiffle League MVP, 2010 National Wiffle League Hall of Fame inductee.
Back to About Us...